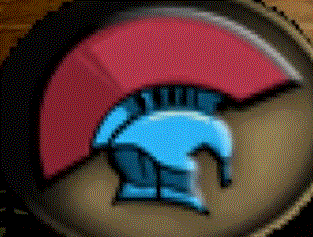 The Rome Praetorians were a fantasy team that hailed from Rome, Italy. They only appear in Madden NFL 2000 across all of the game's platforms. They have an offense overall of 89, a defense overall of 77, and a special teams overall of 71. The combined overall is 81. They have no ability but they bare resemblance to Roman Legions from the Roman Empire days.
Coliseum Stadium
Edit
The Praetorians play in the fictional stadium of Coliseum Stadium in Rome, Italy with a capacity of roughly 55,000. The stadium has the look and feel of a Coliseum with the Praetorians lettering at both ends of the field. The fans in the crowd represent legions, praetorians, and many other Roman--esque people.
Praetorians Bio (Madden NFL 2000):
Edit
In Rome, a team of legions hail with their legion-style helmets. This team is ready to sent others back to the Roman Empire days of yesteryear.
Uniforms
Edit
Home: Gold helmets, Gold jerseys, Blue pants.
Away: Gold helmets, Gold jerseys, Red Pants.
The stadium's surface is a mix of dirt and mud.
The stadium also resembles a coliseum.
The Praetorians' helmets resemble the imperial helmet worn by Roman soldiers.
Only Madden fantasy team based in a real European country.