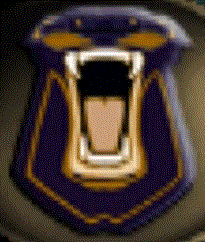 The Junkyard Dogs were an unlockable fantasy team that hailed from Motor City, The Wasteland. They are a team of punks that do try to play the game a bit unfairly at times. They only appear in Madden NFL 2000 and Madden NFL 2001 on the PS1 and N64. Their offense overall was a 96, the defense overall was a 72, and Special Teams overall was 66 giving them a combined overall of 81.
Junkyard Stadium
Edit
The Junkyard Dogs played at Junkyard Stadium. It resembles a garbage dump surrounded by lots and lots of trash. The stadium has a grassy field surface type with trash mixed in and a max capacity of around 36,000.
Junkyard Dogs Bio (Madden NFL 2000 to Madden NFL 2001):
Edit
Made up of punks and scoundrels, the Junkyard Dogs are their name. Located in The Wasteland, they don't care if they play dirty as long as it beats to the tune of the Quarterback's drum.
Home: Green Helmets, Black Jersey, Green Pants.
Away: Green Helmets, White Jersey, Black Pants.
They are the only NFL team named after garbage and trash.
Their uniforms are like the 49ers but with different colors.
They wear no helmets but instead have green mohawk colored hair.