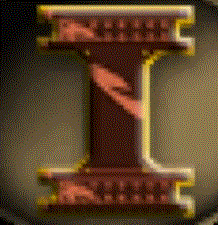 The Industrials were an unlockable fantasy team that hailed from Industripolis, G39. They have no special ability but do look like robotic-like players. They also only appear in Madden NFL 2000 and Madden NFL 2001 on the PS1 and N64. The team has an offense overall of 100, a defense overall of 87 and special teams overall of 100. The combined overall is 94.
Industrial Stadium
Edit
In Madden NFL 2000, they played at Industrial Stadium which has a industrial-like field surface. The stadium also probably has a 90,000 capacity limit.
Industrials Bio (Madden NFL 2000 to Madden NFL 2001):
Edit
Nobody knows who made this team but its been said the Industrials were born out of fire and steel made by many people. In G39 where they hail, this robotic team is ready to outsmart and to devour the competition.
Uniforms:
Edit
Home: Silver Helmet, Silver Jersey, Red Pants.
Away: Silver Helmet, Silver Jersey, Blue Pants.
The Dummies and Industrials are closely related since both share the same Industrial-like field surface.
At one end of the stadium, there is a large, green tank.
The end zones are both blue with Industrials writing on both end zones.