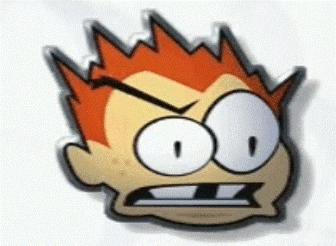 The Hoboken Sugar Buzz were a fantasy team from Hoboken, New Jersey. They appeared from Madden NFL 2000 to Madden NFL 2004. Their overall rating always stayed at 99.
Cereal Bowl Stadium and Alpha Blitz Stadium
Edit
In 1999, the Sugar Buzz stadium name was simply Cereal Bowl Stadium. From 2000 to 2003, it became Alpha Blitz Stadium. Despite stadium name changes, they all looked the same across Madden games from 1999 to 2003. The capacity of the stadium is about 70,000. The surface of the stadium is Milk. In the PS2 version of the stadium from 2000 to 2003, there is a decoder on one side of the stadium.
Sugar Buzz Bio (Madden NFL 2000 - Madden NFL 2004):
Edit
These masked superheroes come to the field sporting colorful spandex after eating a few too many bowls of cereal.
Uniforms
Edit
Madden NFL 2000:
Edit
Home: Blue Helmet and Jersey. White Pants and Jersey stripe.
Away: Orange Helmet and Jersey. White Pants and Jersey stripe.
Madden NFL 2001 - Madden NFL 2004:
Edit
Home: Pink helmet and Jersey. Yellow jersey stripe and Yellow pants.
Away: Green helmet and Jersey. Orange jersey stripe and Orange pants.
Their stadium is simply a cereal bowl with spoon, milk and cereal.
They are hyperactive players and sometimes get too hyper.
The name Sugar Buzz probably refers to Carlo's Bakery in Hoboken but has nothing to do with the stadium.
To unlock the Sugar Buzz in Madden 2004 on the Gamecube and only Gamecube, it requires a connection with the GameBoy Advance.
At the end of the stadium, there is a cereal box that is labeled Shiner Cereal which references the Marshalls. The Cereal states that there is a Sugar Buzz item inside while it states "The Cereal that packs a Punch"
The PS2 version of the Alpha Blitz Stadium has a decoder while the other versions do not have the decoder. The decoder usually refers to the "A Christmas Story" decoder but the connection between the two are minimal.
In Madden NFL 2000, the cereal box says "CHUM" instead of "Shiner Cereal." This is a joke since chum is another way of saying bait.