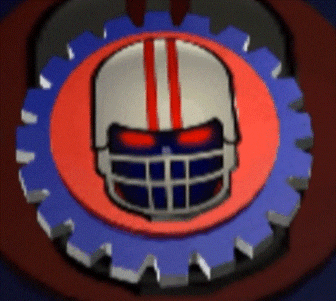 The Dummies were a fantasy team from Rivetville, Michigan consisting of football popup dummies. In Madden NFL 08, the Dummies became a team on the PlayStation 2 version until Madden NFL 12. Their overall rank is 99. The team exclusively runs a no-huddle offense, never huddling. They are also tough, strong, and tall.
Dummy Stadium
Edit
Their stadium is in Rivetville, Michigan. The crowd are actually dummies, the population is a total of 52,000 and its inside a stadium building, the surface is industrial.
Dummies Bio
Edit
Fresh off the Skill Drill field, these dummies are ready to practice their tackling on you!
League Message
Edit
Tired of receiving continuous punishment on the practice field, this team of renegade dummies is playing for keeps! Designed for speed, these dummies are precise and efficient when playing opponents.
Skill Drills
Edit
In Madden 08 until Madden 12 on PlayStation 2, the dummies are also qualified as test dummies for rushing, throwing, etc., you need to beat them at 6 or more to move on to another level, if it's below 6, you failed your skill drill. Their size are, small, medium, tall, and very tall.
Uniforms
Edit
Home: Blue helmets, red jersey, blue round pants.
Away: Blue helmets, red jersey, blue round pants.
They are the practice dummies from the older Madden games.
If they do get very tall, they can beat you easily.
The hurry up offense is reminiscent of the Buffalo Bills no huddle offense of the early 90's.
They are the only team where the home uniform and the away uniform are the exact same.
Their location name could either be Rivetville Dummies or the Michigan Dummies.
Rivetville is a fictional variant of Riverview just south of Detroit, Michigan.
All the players on the Dummies roster have the name of Dummy Dummy.