The 2009-10 Cleveland Browns season was the team's 61st season as a sports franchise and its 57th season in the NFL. The team placed last in the AFC North with a record of 5–11, improving upon its 2008 record of 4–12. This season marked George Kokinis and Eric Mangini's first seasons as the team's general manager and head coach. However, Kokinis was fired on November 2 during the team's Week 9 bye. The Browns played all of their home games at Cleveland Browns Stadium.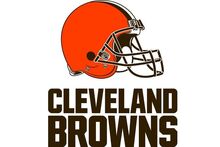 The Browns missed the playoffs for the seventh straight season, tying a record set between 1973–79. Their home record was a humiliating 3-5 (1-5 in the division). Only kick returner/WR Josh Cribbs and OT Joe Thomas were the Browns' Pro-Bowl selections. On January 6th, Cribbs earned AFC Special Teams Player (twice) with 8 kick-return TDs, an NFL record. He stayed with Cleveland for 8 seasons, before leaving for the Jets and the Colts(each for one season). Currently, he is 33 and a free agent, although he's discussed retirement June 26, 2015.
Ad blocker interference detected!
Wikia is a free-to-use site that makes money from advertising. We have a modified experience for viewers using ad blockers

Wikia is not accessible if you've made further modifications. Remove the custom ad blocker rule(s) and the page will load as expected.